Things Made by Iron poem DH LAWRENCE
LITTERATURE ANGLAISE -English Literature – English poetry
David Herbert Lawrence
1885-1930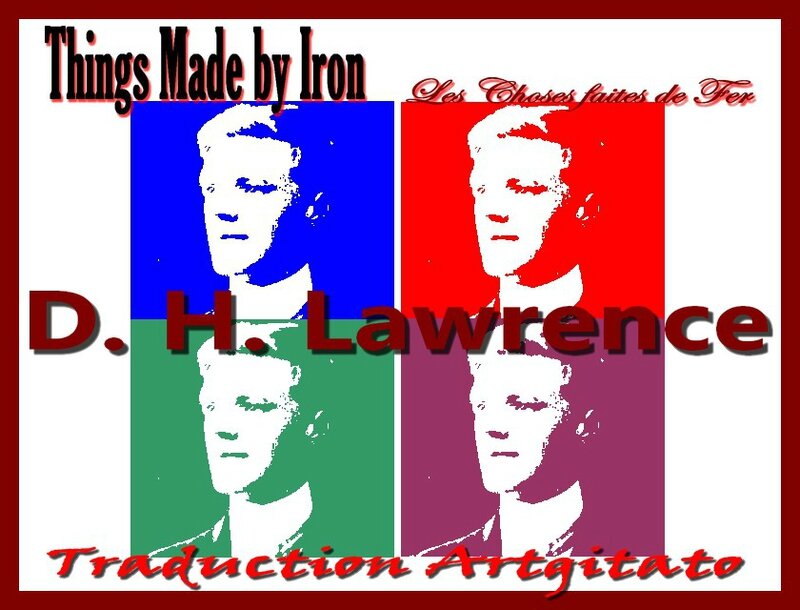 THINGS MADE BY IRON
Les Choses faites de Fer
Things made by iron and handled by steel
Les choses faites de fer et traitées par l'acier
are born dead, they are shrouds, they soak life out of us.
sont mort-nées, elles sont linceuls, elles nous vident en absorbent notre vie.
Till after a long time, when they are old and have steeped in our life they begin to be soothed ans soothing : then we throw them away.
Jusqu'à ce que, longtemps après, quand elles sont vieilles et se sont ancrées dans notre vie, elles commencent à s'apaiser et deviennent apaisantes : alors nous les jetons.
***************
Traduction Jacky Lavauzelle
ARTGITATO
***************
 Things made by Iron poem DH Lawrence