LITTERATURE ANGLAISE -English Literature – English poetry
David Herbert Lawrence
1885-1930 
Traduction – Translation
French and English text
texte bilingue français-anglais
TRADUCTION JACKY LAVAUZELLE
Les Poèmes de DH Lawrence      (Sélection)
DH Lawrence's poems
Wet almond-trees, in the rain,
Amandiers humides, sous la pluie,
Like iron sticking grimly out of earth ;
Comme le fer se colle sinistrement sur la terre;
*
O destiny, destiny,
Ô destinée, destinée,
do you exist, and can a man touch your hand ?
existez-vous et un homme peut-il toucher votre main ?
*
*
The night was a failure
La nuit a été un échec
 but why not – ?
mais pourquoi pas-?

*
But you see, said the handsome Young man with the chamois gloves to the woman rather older than himself,
Mais voyez-vous, dit le beau jeune homme avec les gants de chamois à la femme plutôt âgée que lui,
Nowadays everybody wants to be young
Aujourd'hui, tout le monde veut être jeune
so much so, that even the young are old with the efforts of being young.
tant et si bien, que même les jeunes sont vieux par les efforts qu'ils font pour être jeune.
*
Would you like to throw a stone at me?
Aimeriez-vous  jeter une pierre sur ma personne ?
Here, take all that's left of my peach.
Tenez, prenez tout ce qui reste de ma pêche.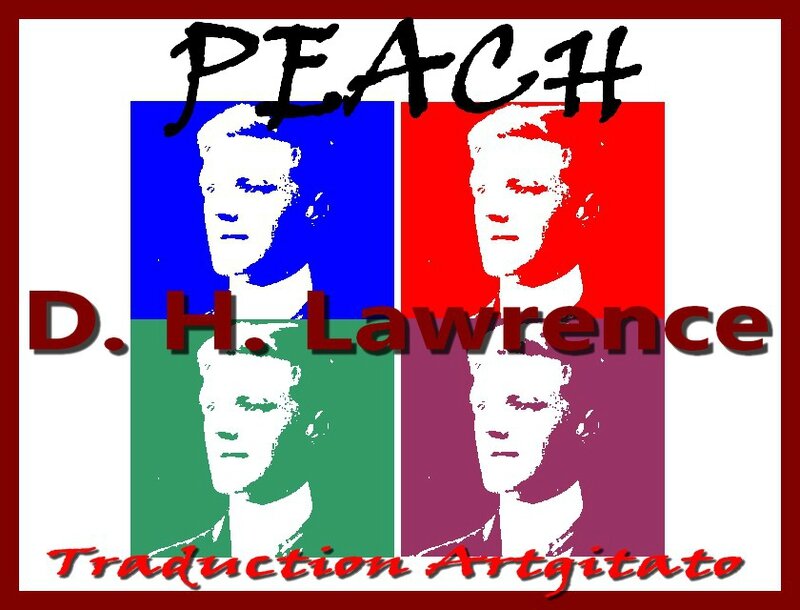 *
Softly, in the dusk, a woman is singing to me;
Doucement, au crépuscule, pour moi, une femme chante ;
Taking me back down the vista of years, till I see
Je revois alors mes années passées, jusqu'à ce que j'aperçoive
*
There have been so many gods
Il y a eu tant de dieux
that now there are none.
que maintenant il n'y en a plus.
*
Oh, America,
 Ô Amérique,
The sun sets in you.
En toi se couche le soleil.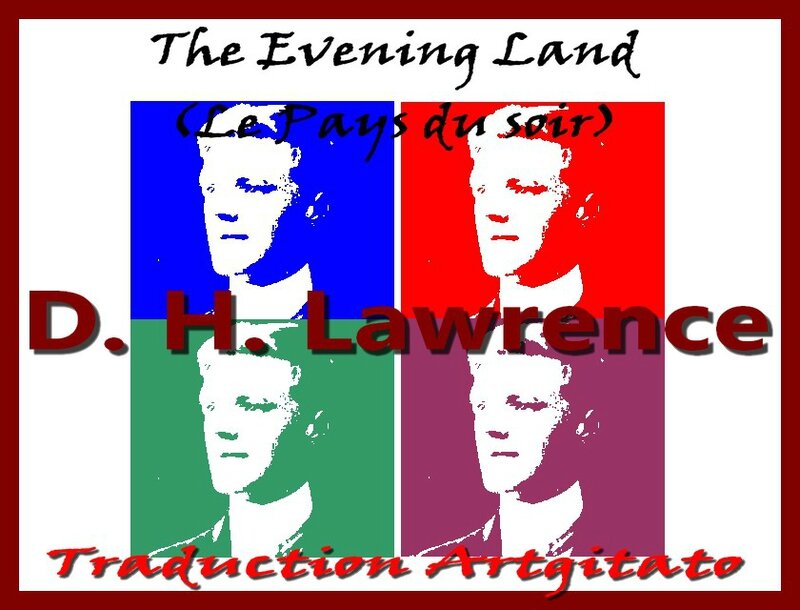 *
We've made a great mess of love
Nous avons fait un grand gâchis de l'amour
Since we made an ideal of it.
Depuis que nous avons fait de lui un idéal.
*
When you hear it languishing
Quand vous l'entendez languir
and hooing and cooing, and sidling through the front teeth,
et couiner et roucouler et se faufiler à travers les dents de devant,
*
If you live along with all the other people
Si vous vivez avec toutes les autres personnes
and are just like them, and conform, and are nice
et êtes comme eux, et conforme, et agréable
Things made by iron and handled by steel
Les choses faites de fer et traitées par l'acier
are born dead, they are shrouds, they soak life out of us.
sont mort-nées, elles sont linceuls, elles nous vident en absorbent notre vie.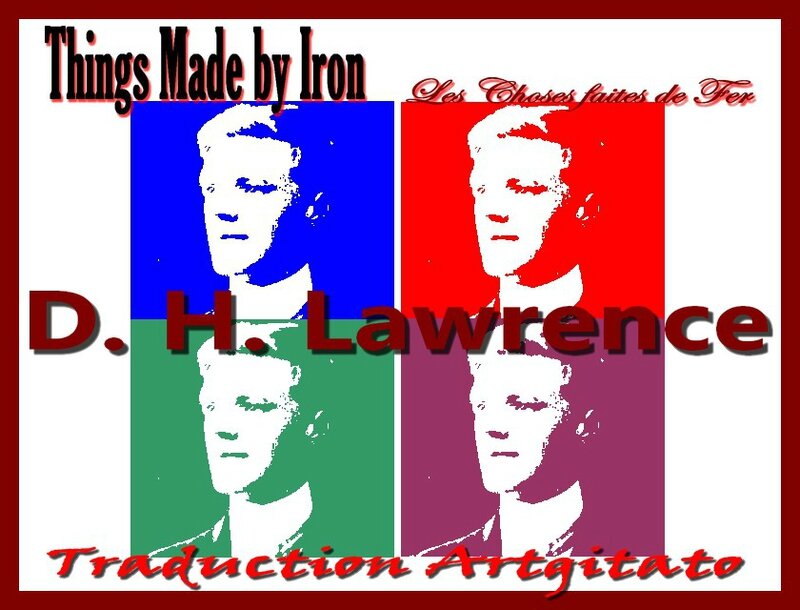 *
Things men have made with wakened hands, and put soft life into
are awake through years with transferred touch, and go on glowing for long years.
Les choses que les hommes ont faites avec leurs mains éveillées, où s'est immiscée la vie en douce, sont éveillées pour des années avec ce transfert du toucher, et rayonnent pendant de longues années.
*
Shall we let go,
Allons-nous laisser aller,
and allow the soul to find its level
et permettre à l'âme de retrouver son niveau
*
The feelings I don't have I don't have.
Les sentiments que je n'ai pas, je ne les ai pas.
The feeling I don't have, I won't say I have.
Le sentiment que je n'ai pas, je ne vais pas dire que je les possède.
*
When wilt thou teach the people,
Quand vas-tu enseigner au peuple,
  God of justice, to save themselves – ?
Dieu de justice, à se sauver lui-même…?
*
There is no point in work
Il n'y a pas de sens dans le travail
unless it absorbs you
à moins qu'il ne vous absorbe
********************************
Traduction Jacky Lavauzelle
ARTGITATO
*******************************
Poèmes de DH Lawrence
DH Lawence's poems

***************