ARTGITATO
William Butler Yeats
English literature English poetry
Littérature Anglaise – Poésie Anglaise
 
YEATS
1865-1939
[The Wanderings of Oisin and Other Poems-  1889]
–
DOWN BY THE SALLEY GARDENS
poem
Par les Jardins de Saules
poème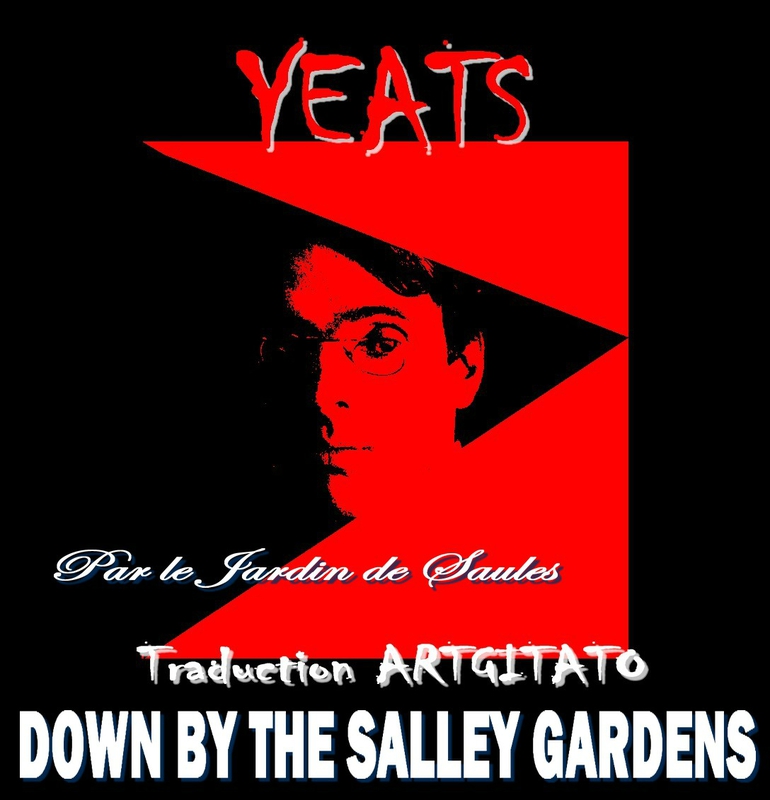 ————————–

Down by the salley gardens my love and I did meet;
Par les jardins de saules, mon amour et moi sommes rencontrés ;
She passed the salley gardens with little snow-white feet.
Elle passa les jardins de saules de ses petits pieds blancs comme neige.
She bid me take love easy, as the leaves grow on the tree;
Elle me demanda de prendre l'amour simplement, comme les feuilles qui poussent sur l'arbre ;
But I, being young and foolish, with her would not agree.
Mais moi, étant jeune et stupide, avec elle je n'étais pas d'accord.
In a field by the river my love and I did stand,
Dans un champ près de la rivière mon amour et moi nous posâmes,
And on my leaning shoulder she laid her snow-white hand.
Et sur mon épaule penchée elle posa sa main blanche comme neige.
She bid me take life easy, as the grass grows on the weirs;
Elle me demanda de prendre la vie simplement, comme l'herbe qui pousse sur les barrages;
But I was young and foolish, and now am full of tears.
Mais je suis jeune et stupide, et maintenant suis plein de larmes.
*****************
Traduction Jacky Lavauzelle
ARTGITATO
****************

Down by the salley gardens Yeats