ARTGITATO
William Butler Yeats
English literature English poetry
Littérature Anglaise – Poésie Anglaise
 
YEATS
1865-1939
[The Wild Swans At Coole
1919]
–
LINES WRITTEN IN DEJECTION
poem
LIGNES ECRITES DANS
L'ABATTEMENT
poème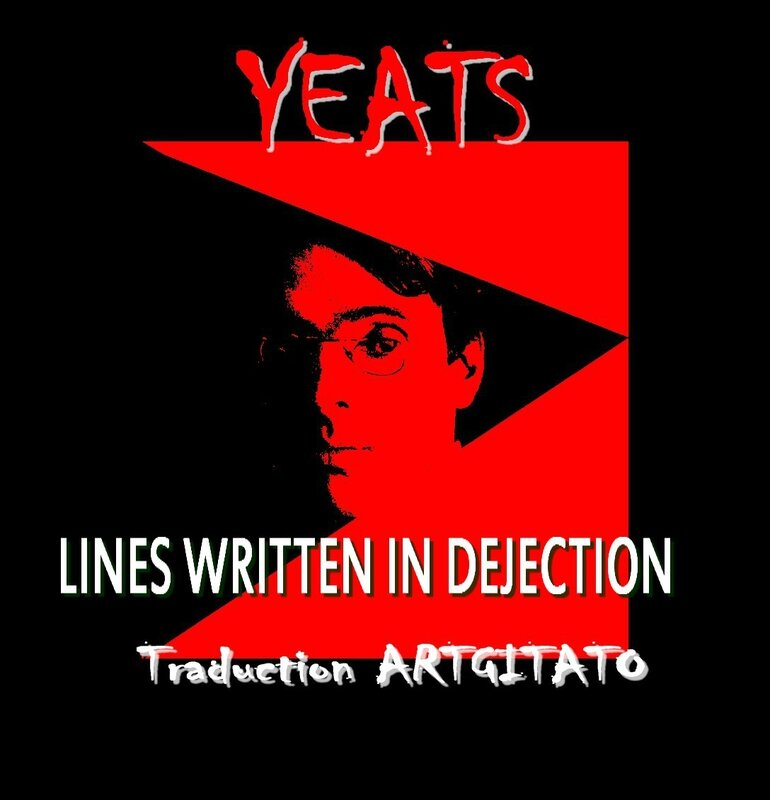 ————————–

When have I last looked on
Quand ai-je, la dernière fois, regardé
The round green eyes and the long wavering bodies
Les ronds yeux verts et les longs corps ondoyants
Of the dark leopards of the moon?
  Des léopards sombres de la lune ?
All the wild witches, those most noble ladies,
Tous les sorcières sauvages, les plus nobles dames,
    For all their broom-sticks and their tears,
Avec tous leurs manches à balai et leurs larmes,
 Their angry tears, are gone.
Leurs larmes de colère ont disparu.
  The holy centaurs of the hills are vanished;
Les saints centaures des collines ont disparu;
I have nothing but the embittered sun;
 Je n'ai plus rien que ce soleil plein d'amertume;
  Banished heroic mother moon and vanished,
Le lune, mère héroïque, est bannie et a disparu,
And now that I have come to fifty years
Et maintenant que je suis à la cinquantaine 
 I must endure the timid sun.
 Je dois supporter le craintif  soleil.
*****************
Traduction Jacky Lavauzelle
ARTGITATO
****************

Line written in dejection Yeats