ARTGITATO
William Butler Yeats
English literature English poetry
Littérature Anglaise – Poésie Anglaise
 
YEATS
1865-1939
[The Rose –  1893]
–
THE ROSE OF THE WORLD
poem
La Rose du Monde
poème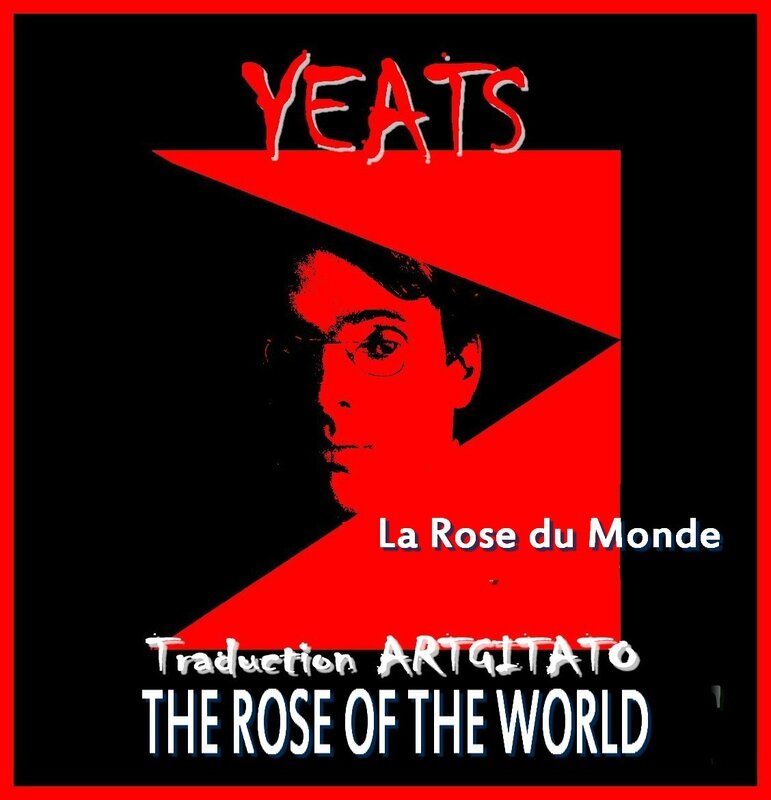 ————————–

Who dreamed that beauty passes like a dream?
 Qui rêvait que la beauté passe comme un rêve ?
 For these red lips, with all their mournful pride,
Pour ces lèvres rouges, avec toute leur fierté lugubre,
Mournful that no new wonder may betide,
Il est triste qu'aucune nouvelle merveille ne puisse advenir,
 Troy passed away in one high funeral gleam,
Troie s'en est allé dans l'une des hautes lueurs funéraires,
And Usna's children died.
Et les enfants de Usna sont morts.

We and the labouring world are passing by:
Nous et ce monde qui travaille nous passons :
Amid men's souls, that waver and give place
Au milieu de l'âme des hommes, qui vacillent et qui dévalent
Like the pale waters in their wintry race,
Comme les eaux pâles dans leur course hivernale,
Under the passing stars, foam of the sky,
Sous les étoiles fuyantes, écume du ciel,
Lives on this lonely face.
Habitant sur cette face solitaire.
Bow down, archangels, in your dim abode:
Prosternez-vous, archanges, dans votre trouble demeure !
Before you were, or any hearts to beat,
Avant que nous ne passiez, ou avant que plus un cœur ne batte,
Weary and kind one lingered by His seat;
Lasse et bienfaisante, elle s'attardait près de Son siège ;
He made the world to be a grassy road
Il a fait le monde comme un chemin herbeux
Before her wandering feet. 
Devant ses pieds errants.
*****************
Traduction Jacky Lavauzelle
ARTGITATO
****************

The Rose of the world Yeats